Good morning and Happy Monday everyone 🙂
This weekend started off crazy busy for me but then slowed way down by Sunday.
Friday
I got my Garmin on Friday!! Wooohooo, I love getting things in the mail and this time I was EXTRA excited.
I wanted to spend the whole night learning about it and setting it up but we had to go to dinner. We went to Rumbi's and it was delicious. We haven't been there in a couple of months and it was nice to be back. Sometimes I forget how good it is but as soon as I get my food I remember. Yum. After dinner Craig and I picked up a couple of movies and got some ice cream. As soon as we got home I started playing with my Garmin. To make sure it was set up right Craig and I went for a walk. I was way excited to try it out on my run the next day.
Saturday
Saturday morning I had a running date!! It's been awhile since I ran with my friend Daniela and we both had a 5 mile run planned so why not do it together..:) We met at my fave park and had so much fun. We talked most of the time and caught up. Running with someone does really make it easier and faster for me. We are running the Women's Half Marathon so we will be running together more often and that makes me happy. Plus I got to try out my Garmin and I LOVED it. It's so cool. Even though the park does have a mile marker it was cool to just look at my watch and see the distance.
We stretched and finished up our convo and we were on our way. Craig rode his bike while we ran. He had to be at work by 8:30 am and I had to be in a Zumba class with my sister by 8:40 am.
I got home, ate a quick breakfast and changed into Zumbaish gear. (yoga capris and not a sweaty top :))
My sister and I bought 5 class at Express Mie. It's pretty cool. Here are some classes that we want to take.
Flirty Girl: Booty Beat®

Description:
You've seen it on TV… now you can attend a LIVE Flirty Girl™ class! Learn to be a sexy dancer while getting in fabulous shape. This workout takes classic sexy moves from your favorite music videos and incorporates them into a fat burning aerobic class that will get your heart pumping and your hips gyrating. At the end, we'll link all the moves together into a sexy routine that looks more like a music video than a workout. Our sexy striptease moves take plain old aerobics to a whole new level… all exercise should be this fun! After the Booty Beat™ routine we cool it down and lean up those muscles with a Sexy Stretch. We replace boring stretching and crunches with sensual and sexy moves like the Cat Crawl Push-ups to the Goddess Rising in a routine to lift your spirits and make you feel like a diva. Come on in and shake that bo0toy with MiE! Booty Beat is a trademark of Flirty Girl Fitness.

Pole~ah~Tease Sexy Core Workout™

// Description:
Plan on an intensely beautiful workout! This is 45 min of deep strength training with a blissful warm-up followed by all the exercises you need to shape your curves and train your body in the art of sensual dance. No pole or dance training – this is simply the workout. And, although Pole~ah~Tease classes are usually excluded from the Club MiE Girl membership & also a higher rate for drop-ins… we let you have this one just like it's a regular fitness class! Enjoy getting your sexy work-out on.

Sultryoga™

// Description:
Sultryoga™ is our exclusive fun and feminine style of yoga. It is completely mat-based and full of luscious, pretty moves that will clear your mind, tone and lengthen your muscles, increase your flexibility and have even been known to enhance your magical Goddess powers (whatever they might be). These gorgeously relaxing moves fit perfectly into your sensual dance practice (very handy for pole students) and even include a short savasana (fancy word for a lovely little rest) at the end of class so you will leave class smiling and serene. You are gonna want to Nama-stay in this class forever!
Since we were new to the place we decided to go for Zumba first. We had a lot of fun. We both love dancing so we really enjoyed it.
During class I realized that my Garmin didn't record my calories. 😦 I'm so used to using Millie for everything and I assumed that my Garmin would still calculate calories with everything also. I knew that I needed to get the foot pod for indoor workouts but I assumed that even though it wouldn't calculate distance that it would still do calories based on my heart rate. I was wrong. I read a lot of information and ended up doing something about it. Eeeeek. Craig's been thinking about going to the 405 for a while but wanted me to try it out first. He liked mine and was going to order the 405 for himself, when we found out that the 405cx does do calories without distance then I ordered it for myself!!! Yay! So he is keeping my 405 and I should be getting the 405cx soon 😉 Craig doesn't use his garmin at the gym but like I said I use Millie for EVERYTHING. So the 405cx is going to be better for me. It looks exactly like the 405 except blue.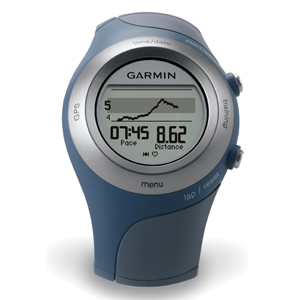 https://buy.garmin.com/shop/shop.do?cID=142&pID=31859
I didn't expect to go on about all of that but oh well.
On to the afternoon part of my Saturday. When I got home from Zumba, I got dressed and headed over to my parents house. My sister's baby shower was on Saturday and we had a lot to prepare before we headed to the place.
This is my sister Paula. She is 8 months pregnant and Sienna is ready to come out!! haha
My mom made the cake and pastries. I made the diaper cake in the background 😉
These are my two sisters and my mom. My besties 😉
She got A LOT of stuff. I don't think she has to worry about clothes or diapers for a very long time. Plus they got all the big major stuff like crib, high chair, car seat, swing sets…I mean EVERYTHING.
Here is a picture of the diaper cake I made. It was my first one and I had fun making it. 🙂
The baby shower was over pretty late. When I got home Craig was ready for dinner.
Sunday
This was our LAZY day. We haven't had a day like this in so long. It wasn't intentional, we actually had a long bike ride planned. That didn't happen. I woke up with the worst stomach and lower back pain. I could NOT move. I'm not exaggerating. IT's been happening a lot lately (stomach issues) so it's not like I freak out but it's a pain. I only got up from the couch to go to the bathroom. Craig had to bring me everything and take care of me. But we still made it a fun day. It was  a movie day for sure. My sister came over in the afternoon and watched movies with us. It was relaxing (except it hurt to move) haha.
I'm feeling a little better today, I was able to make it upstairs without crying. That's a plus 😉 My back and stomach are still aching though so I'm going to take it easy today. I have a race to run on Sunday, I need to feel better by then. Last time this happened it was only for 2-3 days so I should be better by then 🙂
Four more days and I'll be in Disneyland/California Adventures!!! Yay! Have a good day my peeps.
Betty